Interclub Senioren 2017: and the winners are...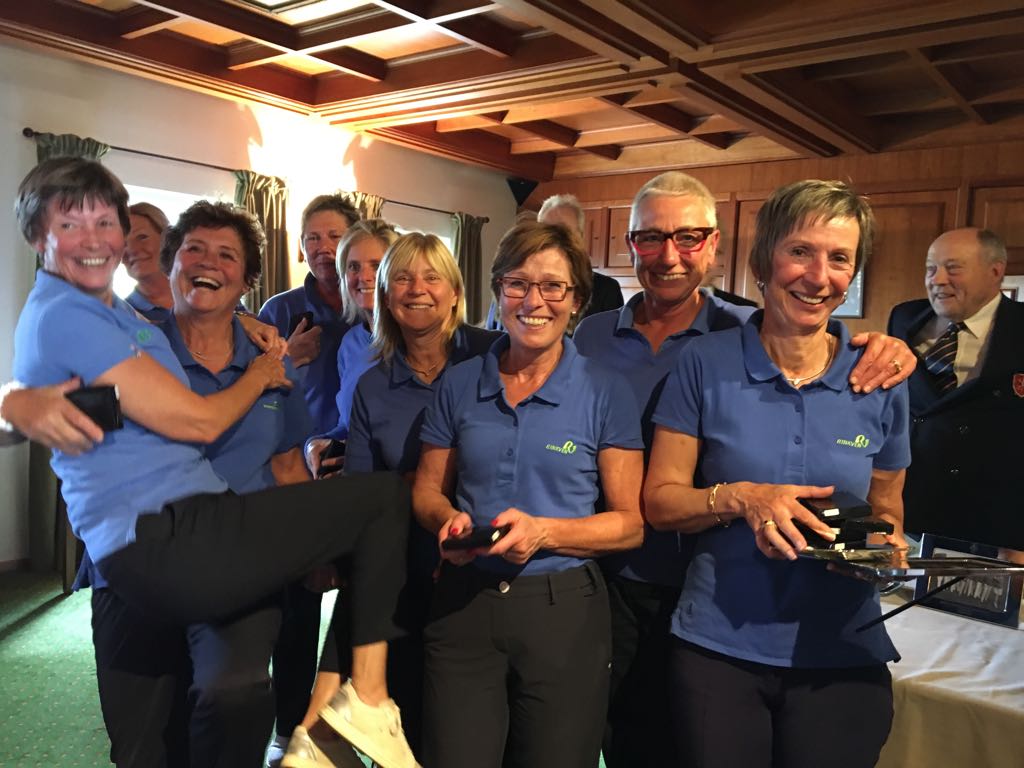 Rinkven is bijzonder trots op de mooie resultaten van de Interclub Senioren 2017!
Dames 2 (foto boven): zij speelden Belgisch kampioen
Dames 1 (foto onder): promoveert naar Divisie 1.
Van harte proficiat aan de teamcaptains, hun ploegen, caddies en supporters!
Op de Closing van 21 oktober worden deze teams gehuldigd, samen met alle andere interclubkampioenen en de clubkampioenen.
Meer info over dat programma volgt heel binnenkort!